HVAC, Air Duct system and Coronavirus
We totally understand and appreciate that homeowners everywhere are taking a great deal of care to make sure that coronavirus does not make it into their homes.
Our promise to you is that every single member of our team will be just as cautious before, during and after they have worked at your property.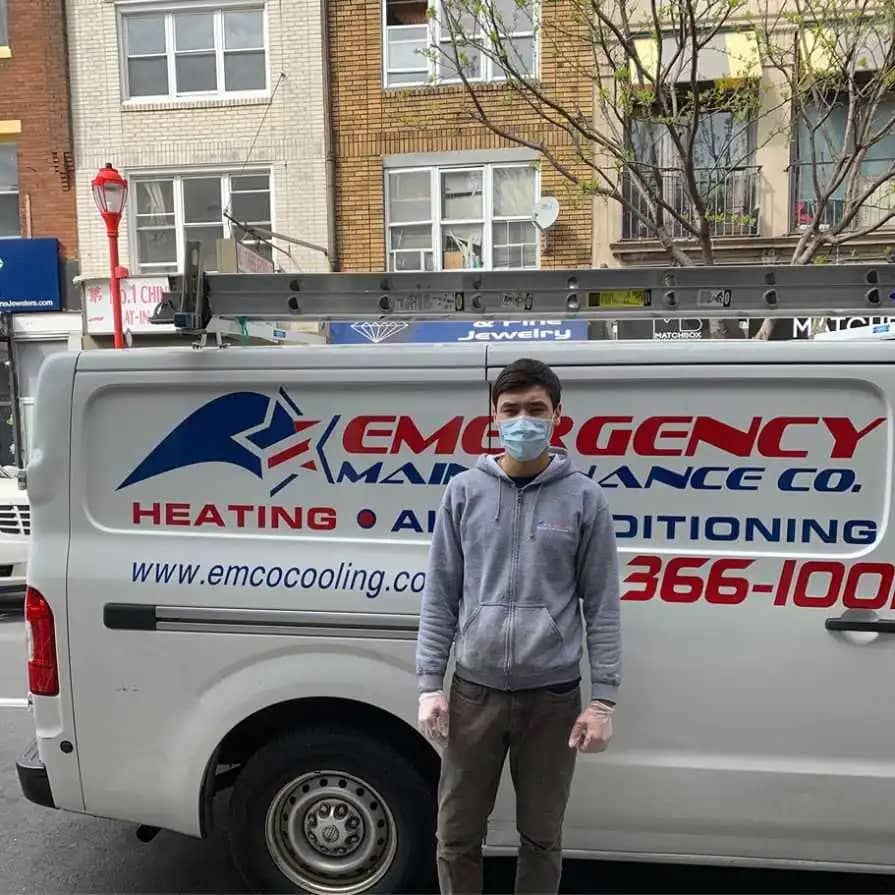 Customer safety is our HVAC Service priority
Rest assured that if you have a confirmed appointment with Emergency Maintenance Company that the appointment will be kept as arranged, with our members of staff keeping everything safe while delivering our normally high levels of service to you. At all times your health and safety remain our main priority.
All of our dedicated workers are fully aware that protection starts in their homes, carry on in the workplace and continues while they are on your property. We make sure that our workers have the supplies and also the knowledge to keep you and to keep them safe too.
To stay safe we have introduced precautions:
* Our staff wear disposable latex gloves and face masks. On request, our staff will wear all over suits.
* All of our vehicles are well stocked with hand sanitizers. Before each job, our staff wash their hands and then wear gloves.
Furthermore, we can check the temperatures of all our technicians using a non-touch thermometer (if requested).
All disposable items are disposed of as soon as each job is completed, with workers then washing hands or using hand sanitizer before going onto the next job.
If you already have an appointment booked and have any further questions please contact our office 215-366-1001 or a member of our team.