Our Products: Carrier HVAC, Mini Splits, IAQ, and more
At EMCO Tech Heating and Cooling in the Eastern PA area we offer full line of Carrier HVAC, Ductless Mini Splits, Water Heaters, Smart thermostats, IAQ Products, and more. Further, Residential and Commercial Heating and A/C Equipment Services, such as installation, repairs, maintenance. HVAC equipment sales, system design, and new construction services. Moreover, Indoor Air Quality Accessories, including air filtration, humidification, dehumidification, and more. Heating and Cooling system that is designed by professionals is what separates us in the field of performance, system life and operation. In addition, lack of expert input during HVAC design and installation process will cause reduced efficiency and quality of your appliance, which eventually will lead to a lot of unnecessary issues and high operating costs for you!
EMCO Tech Heating & Cooling Products Showcase
Preferred Manufacturers of AC, Heating, Controls, and Indoor Air Quality Systems AC, Heating, Indoor Air Quality Equipment:
Contact Us For Info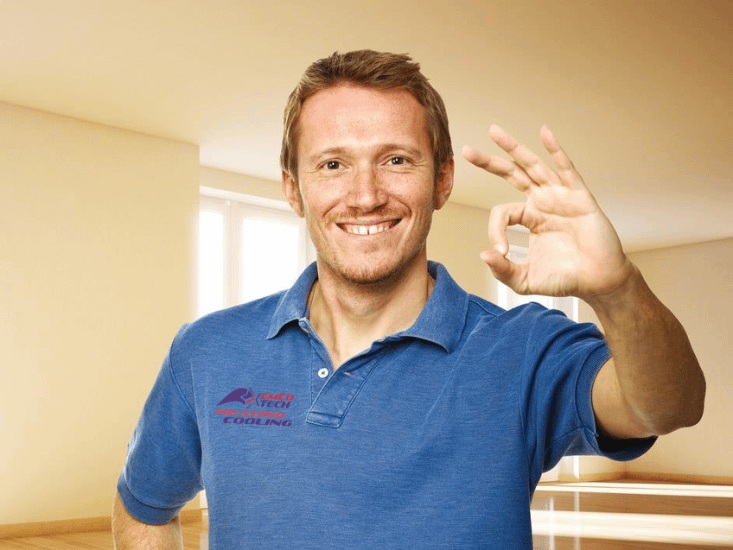 EMCO Products
Efficient Heating and Air Conditioning Solutions with Enhanced Indoor Air Quality Products
EMCO Tech Heating and Cooling contractors provide a comprehensive range of HVAC products and services. Our expertise encompasses installation, repairs, and maintenance of heating and A/C equipment. Additionally, we excel in HVAC equipment sales, precise system design, and top-tier new construction services. Discover the difference our expert team can make, as we redefine HVAC for residential and commercial spaces with cutting-edge technology and personalized care.
HVAC Products and Services Tailored to Your Needs
At EMCO Tech, we don't just offer heating and air conditioning services; we provide an experience along with full line of Carrier HVAC products. Imagine walking into your space and being enveloped in the perfect temperature, no matter the season. Moreover, our heat and AC products bring this vision to life, ensuring your comfort is never compromised. From cozy winters to refreshing summers, our seamless installations, efficient repairs, and meticulous maintenance keep your space at its optimal temperature year-round. Visit our Carrier HVAC Dealer Page.
Elevate Indoor Air Quality Beyond Heating and Cooling
Breathe easy with our comprehensive Indoor Air Quality Accessories that go beyond traditional HVAC products. Also, we understand that air quality is essential for your home, which is why we've curated a range of innovative solutions. Our state-of-the-art air filtration systems effortlessly eliminate pollutants, allergens, and odors, creating a fresh and inviting atmosphere. Additionally, combat dryness with our precise humidification systems or battle excess moisture with cutting-edge dehumidification solutions. Your comfort and health are our utmost priorities.
The Importance of Professional HVAC Products Design
What sets us apart in the field is our commitment to carry heating and cooling systems designed by industry professionals. Hence, a well-designed HVAC system is not just about comfort—it directly impacts performance, system lifespan, and overall operation. Our experienced professionals ensure that your HVAC system is custom-designed to meet your specific requirements, optimizing efficiency and quality.
Your Partner in Air Conditioning and Heating Comfort
Choosing EMCO Tech Heating and Cooling guarantees that you won't face unwanted issues and high operating costs down the line. Importantly, lack of expert input during the HVAC design and installation process can lead to reduced efficiency and compromised equipment quality. Our meticulous approach to every project ensures that your heating and AC system operates properly, minimizing maintenance needs and operational expenses.
Transform your space into a haven of comfort with EMCO Tech Heating and Cooling. Indeed, you can always contact us for expert HVAC solutions and indoor air quality enhancements that you can trust. Your satisfaction is our masterpiece, and we're here to paint your space with the strokes of ultimate comfort.