You will receive a response in the next 2 business hours. Check your email and text messages for appointment updates. If your request is urgent, please call 215-366-1001.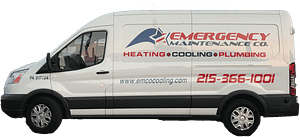 Emergency Air Conditioning and Heating Services are available to our customers.
Request Contact From Us
Contact Us
EMCO Tech Heating & Cooling
Receive Special Offers
Sign up to receive our special offers direct to your inbox.
Latest Local HVAC Trends from Tech Heating & Cooling
The Importance of Air Duct Cleaning for A Clean and Healthy Home Do you hate it when your air conditioner blows dust all over your…
Furnace tune up in Philadelphia and seasonal maintenance are vital services that keep your HVAC system running smoothly and efficiently in Winter. It involves various…