About EMCO Tech
HVAC Contractor
Office Locations in Willow Grove 19090, Philadelphia 19136, NE Philadelphia 19116.
Philadelphia Contractor License #050454
PA Home Improvement Contractor License Registration PA017704
Original brand: Emergency Maintenance Company, LLC

EMCO Tech Heating and Cooling is a local HVAC heating and cooling company serving the Philadelphia region. Since our launch in 2006, we have established a reputation for fast and courteous service, impeccable craft, and fair pricing.
As we near twenty years of successful operation, we remain committed to quality and strive to provide the area's best HVAC services, including heating and cooling systems repairs, installations, and emergency services.
Please contact our offices today for immediate service to all local residential and commercial customers. And please read below to learn more about our locally owned and operated HVAC company.
A Commitment to Customer Service
As a Google Guaranteed company and member of the Better Business Bureau with an A+ rating, EMCO Tech Heating & Cooling takes our commitment to customer service seriously. We aim to offer the highest quality HVAC repairs, installations, and maintenance to residential and commercial customers across the Delaware Valley.
Our equipment is produced by the nation's most respected suppliers, manufacturers, and distributors, and we are a factory-authorized Carrier Residential HVAC Dealer. Additionally, we train our staff on multiple leading brands, including Fujitsu, Weil Mclain Boilers, Honeywell Controls, Bradford White Water Heaters, Nest, and more.
Our mechanics can reliably service, repair, and install any available brand. What's more, many products we repair and install are rated as ENERGY STAR® equipment.
Heating and Cooling Company in the Philadelphia Area
Led by our HVAC team leader, Serge Tsyplyuk, our service team is professionally trained to ensure courteous and prompt customer service with crystal clear communication on all HVAC repair or installation aspects, including a forthright timeline and fair and transparent pricing.
Locals have trusted EMCO TECH for heating and cooling needs since 2006, and we pride ourselves on integrity and keeping our commitments to our customers.  We enthusiastically offer references upon request, and we have earned service awards from Angi, Houzz, and other reputable online sources. Finally, we urge prospective customers to read our Google Reviews, which testify to our impeccable customer service reputation.
The EMCO Tech Heating and Cooling Team
Field Technicians
Our HVAC field technicians strive to offer courteous and efficient work, limiting disruptions to your comfort and ensuring complete safety.
Our polite, customer-oriented field staff are trained and certified in all aspects of HVAC system repairs and installations. Each technician has learned the finer points of HVAC systems through rigorous classroom experience, including certification courses and technical schooling.
All field staff attends manufacturer classes routinely. Moreover, additional training includes practice with new tools and equipment, including the latest technologies.
All our HVAC field technicians are trained to represent EMCO Tech Heating and Cooling as a leader in mechanical services. One of the most noticeable skills is respect to our customers' homes. We want your HVAC experience to be seamless and stress-free.
Office Managers
Our office managers have extensive experience searching and finding rare HVAC parts for even the most tricky or obscure HVAC systems. We aim to make impossible repairs possible.
With an evolving education in HVAC and air quality products, our office managers can help you find the right system for your needs and budget, and we happily communicate with each manufacturer to get the parts you need. Additionally, we register all equipment for extended warranties, and help you discover and attain energy efficiency rebates.
Dispatch Team
To ensure seamless communication (see more below), we have a dedicated dispatch team that manages scheduling and communications between customers and technicians.
HVAC Team Leader: Serge Tsyplyuk
Our HVAC team leader and Technical Director, Serge Tsyplyuk, is driven by a passion for customer service. Serge has always been a perfectionist. He overlooks most projects and treats every client as family. In the rare case of a faulty repair, Serge is willing to redo the job at his own expense.
With a Structural Engineering degree from the Kyiv Polytechnic Institute and over thirty years of field experience, Serge is abundantly qualified to lead our HVAC service team by actively participating in daily operations, supervising projects, and training technicians.
You will be surprised to discover that Serge participates in nearly 1000 service calls yearly. In fact, he runs field operations and works as a hands-on Technical Director. He has experience in all indoor air systems, including forced air and hydronic equipment and all heating and cooling repairs aspects.
The EMCO Tech Heating and Cooling Promise: Clear Communication & Transparent Pricing
As a small, family-owned HVAC firm serving local communities in the Philadelphia region, EMCO Tech Heating and Cooling works hard to treat our customers like family.
From our courteous and timely office staff to our skilled and trained field technicians, we work together to satisfy our customers. After nearly two decades of serving local communities, we understand that the key to our success is clear communication and transparent pricing.
Clear Communication
From your first contact with EMCO Tech to completing your HVAC repairs or installation, EMCO Tech ensures transparent and effective communication with all customers.
Effective communication starts with our office staff, who offer immediate scheduling options and can often accommodate same-day appointments. Additionally, our office staff uses the latest technologies, including CRM, accounting tools, GPS, telephone, SMS, and email, to communicate all information to our customers and technicians in the field.
We aim to work as a single unit, ensuring a seamless experience for our customers.
Transparent Pricing
You may be surprised by the pricing variability among local HVAC firms. Accordingly, quotes differ significantly, and many HVAC firms  disguise pricing add-ons in overly complex contracts. Conversely, EMCO Tech always quotes transparent prices with itemized details.
We want our customers to compare our offerings to other local HVAC companies because EMCO Tech Heating and Cooling offers transparent pricing, and our quotes often beat heavily promoted HVAC firms—sometimes by thousands of dollars. (How do you think heavily promoted firms pay for all that advertising?).
However, despite working hard to offer the area's best pricing, we never compromise on quality. As noted above, our equipment is produced by the nation's most respected suppliers, manufacturers, and distributors. Additionally, we are factory dealers of Carrier HVAC as well as other industry leading brands.
Why Choose EMCO Tech Heating and Cooling?
We hope you have found the information on our About Us page informative. If you're looking for the TL; DR, below is a brief overview of our keys to success.
Local, Family-Owned Business
We are not a large, heavily-promoted national firm. Furthermore, we've always been a local HVAC company serving local communities. We live in the communities we serve, and we proudly cultivate lasting relationships with our customers. To see what your neighbors think of our local services, please read our Google Reviews.
Satisfaction Guarantee
What separates us from the crowd is our satisfaction guarantee! You can be confident about EMCO Tech Heating & Cooling service. Without a doubt, our success is your success. If there is a problem with any repair or installation, we'll make it right.
Clear Communication & Transparent Pricing
We communicate clearly with all customers and between team members. Moreover, we want your experience to feel simple and seamless with minimal disruption to your time, comfort, or safety.
EMCO Tech guarantees 100% financial security. We do not charge overtime rates or hide charges in complex contracts. Besides, our job pricing is simple.
Trained and Certified Technicians
Led by our Technical Director, Serge Tsyplyuk, our field technicians are certified with the newest diagnostic knowledge and technologies.
Immediate Scheduling, Including Emergencies
Emergency HVAC Services in Newtown, PA
EMCO Tech Heating and Cooling proudly offers emergency HVAC services to all residents. Contact us today to schedule an appointment. We offer immediate emergency scheduling for local homes and businesses.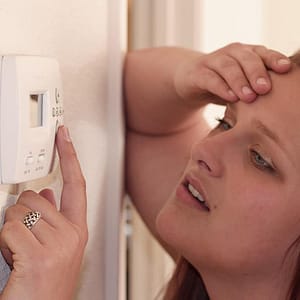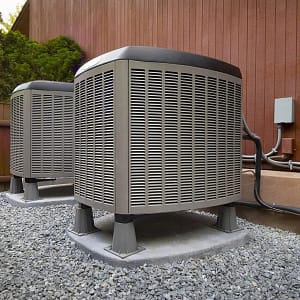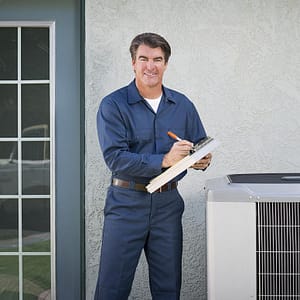 EMCO Tech Heating and Cooling also known as Emergency Maintenance Company. Emergency Services are available for your all Air Conditioning, Heating, and Hot Water needs. We are here when you need us to service residential and commercial properties!
Working Hours
Monday- Saturday: 8am-6:00pm
Sunday: Emergency
Over 25 Years HVAC Contracting Experience
Our professionally trained office staff and field technicians will answer questions about various home comfort projects. Heating, Ventilation and Air Conditioning Industry (HVAC). We believe in highest quality workmanship and customer service.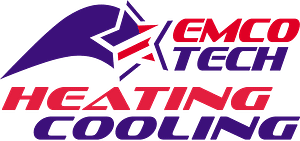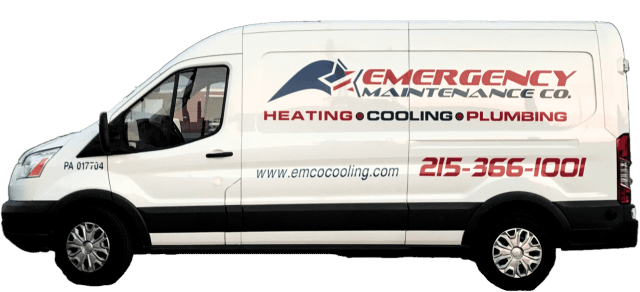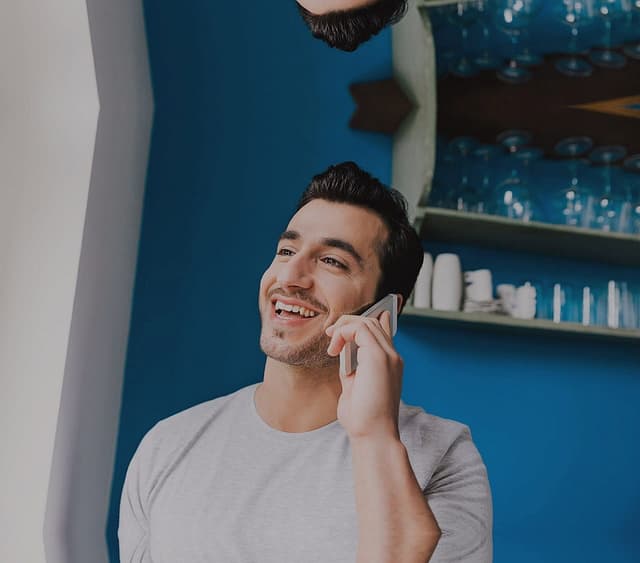 Receive Special Offers
Sign up to receive our special offers direct to your inbox.
EMCO Tech Heating & Cooling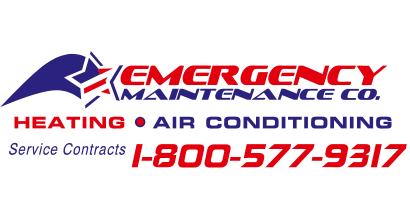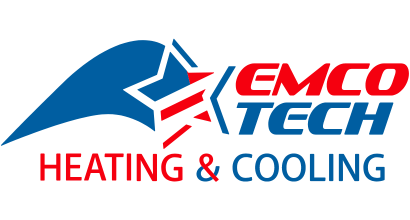 Company History
At EMCO Tech Heating & Cooling, we love nothing more than making sure our customers stay comfortable in every season. It's what we've been doing since our beginnings in 2006 as Emergency Maintenance Company LLC. Our founder, Serge Tsyplyuk, assembled an all-star team of HVAC managers. Everyone, with an incredible wealth of experience in setting up modern central air conditioning systems and fixing hydronic boiler equipment. Further, we take pride in our ability to handle and replace oil fueled furnaces and boilers with ease. But it's the satisfaction of our residential and commercial clients that drives us to keep on innovating and delivering the best possible service.
Our crew has tackled everything from small repairs to massive installations and our reputation for excellence, reliability, and customer satisfaction keeps growing. We constantly push ourselves to learn about the latest technologies and remain familiar with the greatest industry practices. In addition, our field technicians and office staff are a cut above the rest, tirelessly dedicated to ensuring that you receive best service possible. In fact, we just recently changed our name to EMCO Tech Heating & Cooling to reflect our boundless growth, innovation, and unmatched expertise. Join us on this exciting journey and experience the difference EMCO Tech can make for you!
Our Mission
At EMCO Tech Heating and Cooling, we are passionate about creating and maintaining HVAC and Indoor Air Quality solutions that enhance the performance and sustainability of buildings and infrastructure. We leverage our expertise and history of excellence to provide reliable and cost effective services to our clients. Furthermore, we're passionate about harnessing the power of cutting-edge technology and creative thinking to engineer solutions that drive sustainability and long-term value. From energy efficient cooling systems to advanced hydronic boiler technologies, we're always exploring new ways to improve the lives of our clients and their communities.
Whether we design, install, or maintain complex HVAC systems, our focus is always to deliver exceptional results. Outcome, that exceeds expectations, protect the environment, and create lasting value. We work as a team to achieve excellence in safety, quality, and efficiency. Likewise, we aim to be the industry leader, pushing the boundaries of innovation and achieving the best results for our clients and the environment. Moreover, we have evolved as a business over the years and offer a full spectrum of HVAC work at any level of complexity. Our crew consists of highly qualified professionals with extensive experience in solving technical and operational challenges. Lastly, we go the extra mile to ensure your satisfaction with our service.
Latest news from EMCO Tech Heating & Cooling
Furnace tune up in Philadelphia and seasonal maintenance are vital services that keep your HVAC system running smoothly and efficiently in Winter. It involves various…
Have you noticed that musty odor wafting through your heating vents this fall? Dive into our solution to bid farewell to that lingering smell! Unlock…