Have you woken up freezing on a cold winter's night? Unless you accidentally left the window open, you may have a broken furnace. For many homeowners, unfortunately, this experience is all too familiar. To paraphrase Ernest Hemingway, heaters often fail "gradually, then suddenly." And to add to the misery, many homeowners must wait days or weeks to repair or replace the heater.
For fourteen years, EMCO Tech Heating and Cooling has successfully repaired and installed heaters for clients in Bucks County, Montgomery County, Delaware County, and Chester County, PA. We hate to see a chilly home!
Our advice is simple: Do not wait until your heater fails to call your local heating and cooling company. Experts say most heating systems last about 15-20 years, and proactive homeowners can take steps to avoid a sudden calamity.
The key is diagnosing a potential problem before it becomes a total failure. Then you can seek early intervention. So do yourself a favor: Perform a quick inspection of your heating system. And if you see any of the following warning signs, contact your local heating company today!
Age
How old is your heater? Can you remember the last installation date? As we noted above, most experts agree: furnaces last between 15-20 years. If your furnace is older, you should proactively prepare for breakdowns, especially during the coldest days of the year.
Dust
Have you noticed an unusual amount of dust coming from your furnace vents? Dusty vents may mean your system can no longer clean your air. The first step is changing your air filter. If you continue to see dust, contact your heating company for service.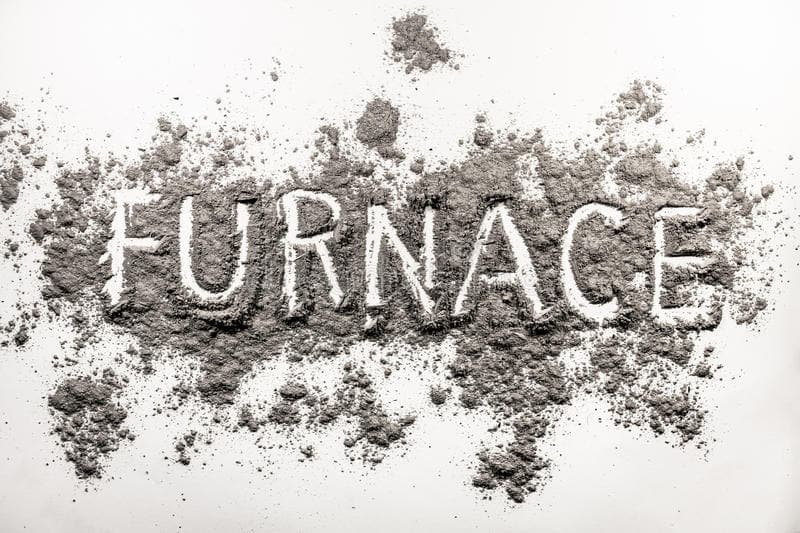 Higher Utility Bills
Has your electric or gas bill increased dramatically? A recent, sudden increase could be a sign your heater is failing to perform optimally (or even adequately).
A higher utility bill is also a sure-fire sign your heater is nearing its final days. Happily, a newer and more efficient unit will decrease your utility bills (often substantially) and may even pay for itself over time.
Yellow Pilot Light
Take a look inside your furnace's front panel. If your pilot light is yellow, your furnace's typical equilibrium between gas and air may be imbalanced. Another potential problem could be leaking carbon monoxide from your heat exchanger. If you notice this problem, call your heating and cooling company immediately!
Strange Noises
Old houses are often full of strange noises, but your heating system shouldn't be too noisy. If you hear strange noises, call your local heating and cooling company. Several factors could cause strange noises, yet they often indicate a failing part that should be repaired or replaced.
Cold Air
A furnace blowing cold air is an obvious issue. However, cold air could represent several problems.
Often, a malfunctioning blower fan cannot blow warm air to every room in your home, leaving individual rooms ice cold. A clogged oil filter can impact ignition. Or you could be experiencing thermostat issues. Whatever the cause, cold air is an easy-to-identify warning that homeowners should address immediately.
Several Repairs in a Short Time
When you begin to replace heating system parts in a short period, you can easily spend as much as the cost of a new unit. Keeping an old system running is the same as fixing an older car: the parts may be hard to find, and the costs can be prohibitively expensive.
At EMCO Tech Heating and Cooling, we advise against piecemeal repairs—especially to older systems. We tell most clients to replace older systems with new efficient units.
Short Cycles
Thermostats regulate your home's temperature. Short cycling, when your heating system turns on and off for short periods, can be caused by an overheated exchanger, which makes the system shut down repeatedly. Short cycling will decrease the efficiency of your heating system or lead to total failure.
EMCO Tech Heating and Cooling has helped clients in Bucks County, Montgomery County, Delaware County, and Chester County, PA, for nearly 15 years.
If you believe your heating system is displaying any of the above warning signs, please contact us today to schedule a home visit.